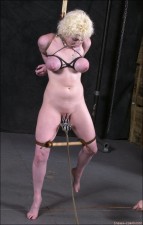 On the performance floor, coquettish spandex starts a guessing game– He wants me..he wants me not. But I am blocked from your view as your concentration narrows to a single sweet spot. In my dreams you are naked 
sweat beads drip down your spine 
marble hard muscles strain 
at the confines of shining skin.
Want to see more? Log in to InsexArchives