Filed Under (Articles) by Admin on 05-01-2019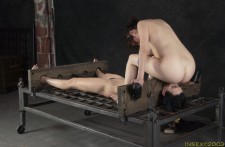 She's nervous, sitting on a couch. She leafs through a magazine, looks around, fusses with her hair. In a moment of anxiety, she picks up the phone and dials a number. Her friend Donna answers the phone.
I think I'm in over my head, she says.
Want to see more? Log in to InsexArchives